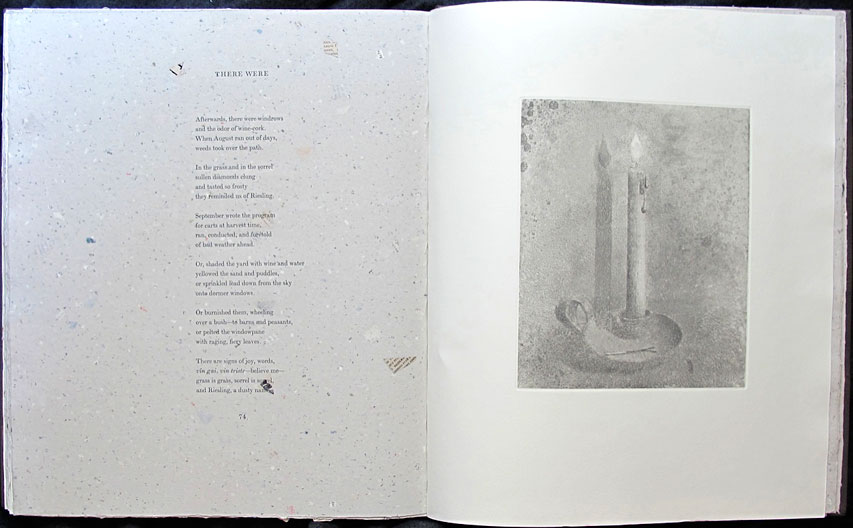 Summer waved goodbye to the wayside
station. Then thunder
took off its cap and snapped
a hundred blinding photographs.
A lilac cluster dimmed and
thunder gathered sheaves
of lightning to expose, from far
fields, the overseer's house.
And waves of terror, malevolent,
lashed and crackled on the roof,
and a stockade of rain fell
like charcoal strokes on paper . . . 
From "Storm, an Endless Instant"
–My Sister–Life by Boris Pasternak
When in the summer before the 1917 October Revolution Boris Pasternak wrote My Sister-Life, it aroused wild enthusiasm and established him as a genius of Russian poetry. As brilliant, is this English translation by the poet, Mark Rudman.
In the original Russian the poems were strictly rhythmical and written mostly in a classical meter.  Most of them rhyme.  Rudman has translated them into free verse, paralleling Pasternak's rhythm and retaining his stanzas.  He created, said a reviewer, "a natural American syntax with Pasternak's irrepressible vitality and capacity for regeneration."
The acclaimed Russian born artist, Yuri Kuper, chose Aldo Crommelynck to print his etchings on Hannemule paper in Paris. For the text the H.M.P Mill in Connecticut made the paper by hand to resemble the stock produced in 1920's Russia, even incorporating bits of Russian newspapers with the rags and cotton pulp.
One volume, 16-1/2 x 19-1/2 inches
Six etchings by Yuri Kuper
Edition limited to two hundred fifty numbered copies
Newsletter
Each book signed by Yuri Kuper
The binding, designed and executed by John von Isakovics, recalls the unique paper with a spine of grey Nigerian goatskin. The lined slipcase is covered in rough grey linen. 1990. $ 2,450